The 10 best online lead generation methods for professionals
HOME - BLOGS -
The 10 best online lead generation methods for professionals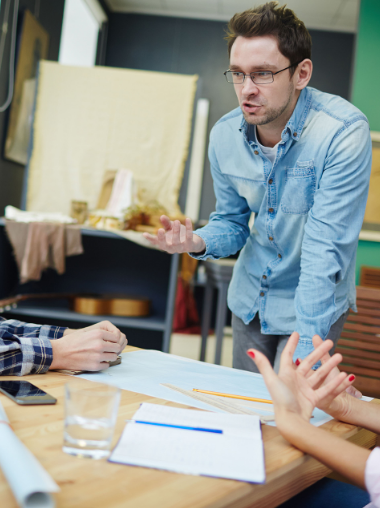 The 10 best online lead generation methods for professionals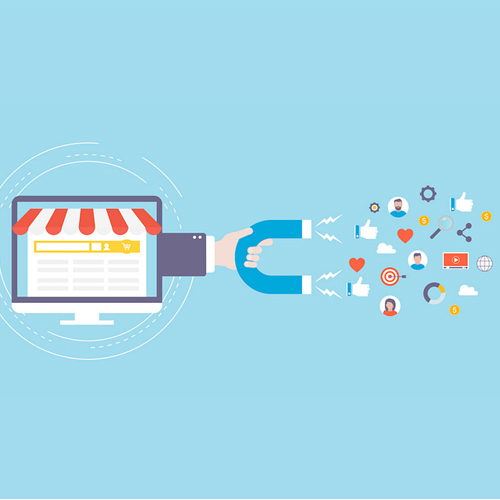 The adoption of online lead generation techniques by professional services firms has been relatively slow. Given that many of the most commonly used online lead strategies such as contests and sweepstakes are simply inappropriate for many professional services firms and their clients, it's not surprising.
It is still widely believed that the only way to generate new clients is through referrals and networking. But things have changed! For many professional services firms, a new business development model is already generating qualified leads in significant numbers.
Methods for generating online leads that work
Similar to traditional lead generation, the new model emphasizes demonstrating expertise and establishing trust – but online. There are 10 proven lead generation techniques that are working for professionals today, despite the continued evolution of online marketing.
1) Search Engine Optimization 
Many potential clients want to learn how to solve their problems. A prospect who is even remotely familiar with computers, prefers Google as the top search engine when they have a question, problem or issue. Your online content can be matched to qualified clients through search engine optimization (SEO). You may end up on their short list of potential vendors when they are looking for services.
2) Pay Per Click Advertising
Another known way to get on prospects' radars is to pay for placement on search engine results pages for relevant keywords. Through this technique, you gain complete control over which keywords you are associated with. Exactly as its name implies, you only pay when people click on your link. PPC leads are often more quality because they are, in most cases, looking for specific solutions. Furthermore, PPC is completely trackable and typically less expensive than traditional print advertising. 
3) Lead Generating Website
Many professional services websites don't target generating leads. There are numerous websites devoted to professional services that are unhelpful and full of jargon. They are almost "anti-lead generators." If visitors don't understand what you do or how you can help them, they will go elsewhere. An effective lead generating website allows clients to download valuable information, understand your value proposition, and request a proposal from you. Such websites can drastically impact leads generated online.
4) Online Networking
The technique could have been called "social media," but we wanted to emphasize a point. It is not about the platform that you use, but what you do with it. It is about the quality and reach of the networking you do. Even though the way people interact may vary greatly from Twitter to LinkedIn to Facebook, the key is still to make the right connections with the right people. Internet networking can provide some of the same benefits as conventional networking, such as reputation and referrals. Invest your time and attention accordingly and you will be rewarded.
5) Webinars
An online webinar is like a seminar or other educational event. Lead generating webinars are typically free. The registration process makes it possible to collect basic information about the session attendees. To create a successful webinar, choose topics that are of great interest and value to your ideal target client. Attendees gain trust in your firm and are more likely to consider you when they have a relevant need in the future.
6) Industry Research Reports
You can generate leads online by offering executive summaries or full research reports on the industries you serve. There are two benefits to this. They are extremely useful as lead generation documents. In addition, they build your online reputation and brand credibility. When choosing research topics, make sure your target client base is highly interested. As an added bonus, these studies can be excellent ways of partnering with noncompeting firms or trade associations to reduce your marketing costs.
7) Online Marketing Videos
Today, video is everywhere, and for good reason. Video is an excellent marketing tool for professional services firms. A client who explains how your firm solved their problem builds credibility like nothing else. The process is almost automatic. Video can be used to introduce your team, explain complex services or present your firm. Among these functions, video can play a crucial role in lead generation and lead nurturing.
8) White Papers or e-Books
As one of the most common lead generation techniques online, white papers can establish credibility and generate qualified leads. Your website can provide the white paper (either for free or by registering), or you can distribute it through third-party services. It is also an ideal PPC offering. E-books are similar to white papers but with more information. They usually go into more detail than a white paper and serve the same purpose. Your e-book can generate great buzz and establish your reputation if it delves deeply into a subject matter.
9) E-newsletter
You can generate a significant number of new leads when people subscribe to your newsletter if it offers high-quality, educational content. In addition, your e-newsletter is an ideal way to nurture the leads that are already on your list. Firms also use e-newsletters to announce new services and make specific offers. Offer a free e-newsletter subscription on your website or in your email signature block to build your subscriber list. Your content must be excellent for people to read it and remember to do business with you. Therefore, it is less likely to be defined as spam when it is written well.
10) Blogging
In general, blogs do not produce much direct business. However, blogging is probably the most effective way to drive traffic to your site. Creating keyword-rich blogs can help you attract a lot of qualified prospects to your website (assuming, of course, that you host them on your site, which we strongly recommend). You can also promote your blog posts on Twitter, LinkedIn, and Facebook. Your SEO efforts will be negatively impacted if you do not publish blogs.
The ten techniques listed here could form the backbone of a detailed marketing plan. If you combine face-to-face networking and tradeshows (if appropriate) with traditional marketing tactics, you have a powerful strategy for building brand preference. It is possible to combine both online and offline marketing to build brand preference.