Why Should Companies Opt for ORM?
HOME - BLOGS -
Why Should Companies Opt for ORM?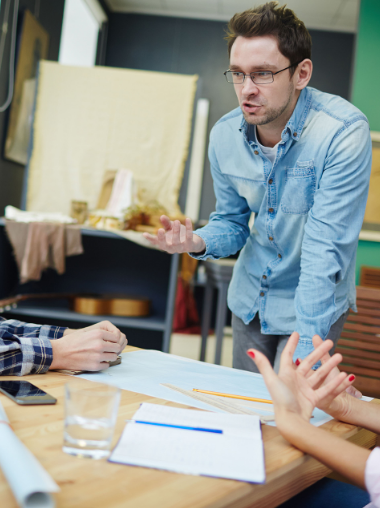 Why Should Companies Opt for ORM?
ORM (online reputation management) is an important function to manage a brand's or company's reputation online and on social media. In essence, ORM improves and monitors your digital reputation. It determines how information about your brand or product will be seen by your potential customers who use Google or social media.
Due to the increasing popularity of third-party reviews on websites, social media, and other online platforms, strong online reputation management is critical for your business.
People have developed a powerful way to share and express themselves online, and that is why companies need to be proactive and reactive about managing their online presence.
What is online reputation management? 
Reputation management is important in lowering negative reviews or information about your company/product. A company can promote new, relevant content that will drive the unwanted content down in search ranking through the concept of ORM. In some ways, it affects a company's bottom line and customer loyalty. With a successful online reputation management strategy, you can increase brand awareness and popularity. By using it, you will be able to increase your online client base as well as attract new clients through social media platforms.
What makes ONLINE REPUTATION MANAGEMENT important for your business
Developing an image and improving it every day is key to business success. In order to attract new customers, it is imperative that your brand is interesting and fascinating.

To gain an understanding of a brand, product, or system, customers look for reviews online before buying anything online. A large part of your customers' preference comes from their search results.

Reviews can be written by anyone online, even your competitors can write negative reviews to hurt your reputation. Online reputation management helps you to deal with all of this.

You can eliminate the untrue content using ORM; this helps in presenting the right picture to your customer.

The purpose of online reputation management is to improve reviews and feedback about your brand and create a positive image. An online brand with a positive feedback and reviews usually becomes more appealing to customers. This results in more sales.

Reputation management improves your company's search engine optimization.
Is online reputation management integral to your digital marketing strategy? 
The following parameters need to be kept in mind when evaluating and improving a brand's perception in the consumer's mind.
Improvement in the site's ranking

Ratings

Search profiles.

Better brand acknowledgment via Social media, third-party review sites, web journals, and blogs.

Presence of improved Social media

More followers

Conversions through social media
ORM is one of the key reasons why modern organizations consider it a fundamental.
Four specific channels of online reputation management
Paid Media 
Paid media includes all advertising efforts that require payment to promote your business on third-party networks and websites. The strategy incorporates PPC advertisements with Google Ad Words, display advertisements on Facebook, and supported posts on industry-specific blogs and journals. By building new relationships with partners and clients, paid media helps your business expand its reach and enhance its web properties.
Earned Media 
Earned media is a representation of your business on external web elements for which you didn't pay. The ideal customer expects that your content, service, or product is so compelling, it will be shared, reviewed, referred to, and reposted by others.
Social Media
Pages and profiles on social media are "an augmentation of your image and make additional avenues for individuals to the interface".  When it comes to social properties, it's critical to dedicate the assets and resources to remain active on them by participating in discussions and distributing new content consistently. Video content, interesting contests, and tying up with Micro-Influencers can help boost your visibility, reach and engagement levels.
Owned Properties 
You own your business sites and online journals, which means you have full control over them. The more properties you own, the greater your likelihood of establishing a successful digital marketing presence.
Maintaining an online reputation is not a one-day activity; it requires regular monitoring. Monitoring your own activities and your competitors' activities will help you manage your online reputation in the long run.